Sarah & Elena Engagement Photo Shoot
An LGBT photo shoot at the beach in Puerto Vallarta.
It was a cloudy afternoon brightened up by the lovely smiles of Sarah & Elena.
For this photo shoot we chose a location near the Romantic Zone. Big clouds approaching the bay forecasting a heavy night rain did leave a a thin slot along the horizon allowing the sun to say good bye with a beautiful pinkish hue.
It surely was a fun afternoon filled with laughter.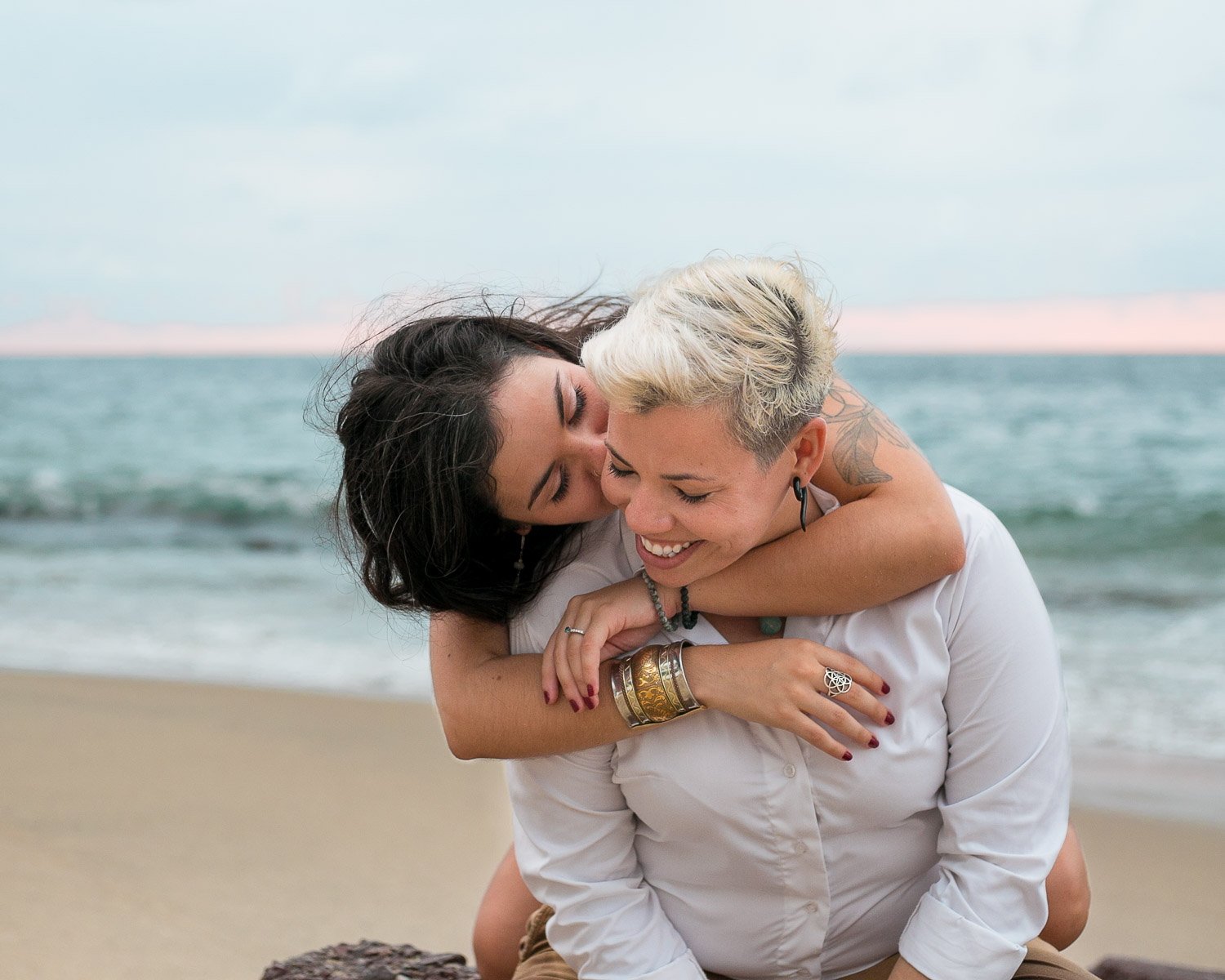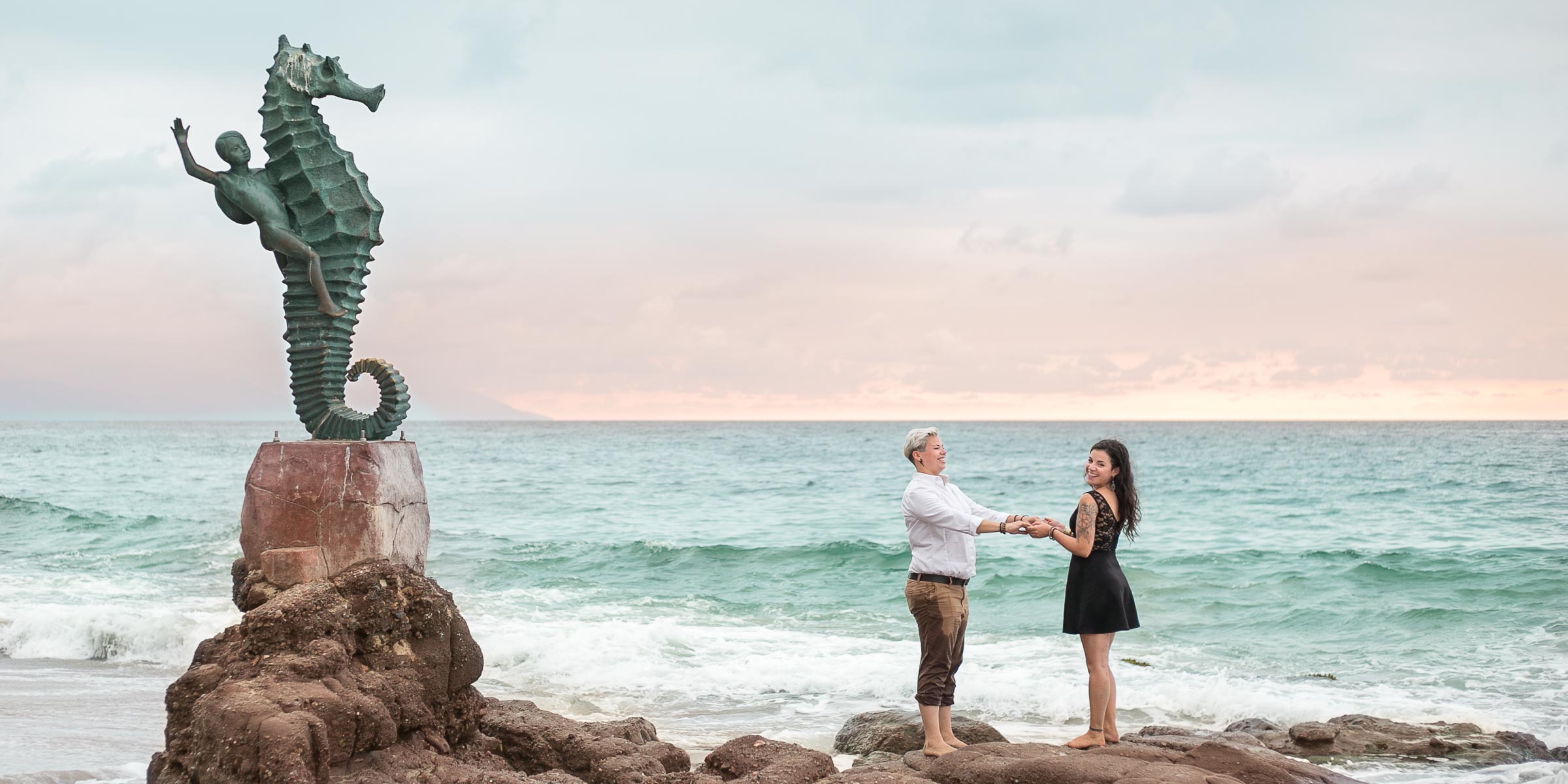 Sarah & Elena share a beautiful story on how they met in Nayarit. Sarah had moved from Canada to Puerto Vallarta, while Elena has been a long time resident.
They felt it was time to have a photo shoot to celebrate their engagement.
A beach photo shoot just a few blocks from Sarah's condo was the perfect location for it. A cloudy afternoon filled with the light of these two beautiful love birds with beautiful souls.
Below you'll find some photos from that lovely photo shoot.
The 60 min private photo shoot includes:
1-5 nearby locations in Downtown or 1 beach location
20 high resolution photos in JPEG format
Choose from beach OR quaint streets of Downtown & Ocean views.
Max group size: 6
Extra person: $25 USD
• • • • • • • • • • • • • • •
$215 USD
Reserve with only $50USD
• • • • • • • • • • • • • • •
*Get more photos at no extra cost, ask how.
Learn how and request info about availability here.