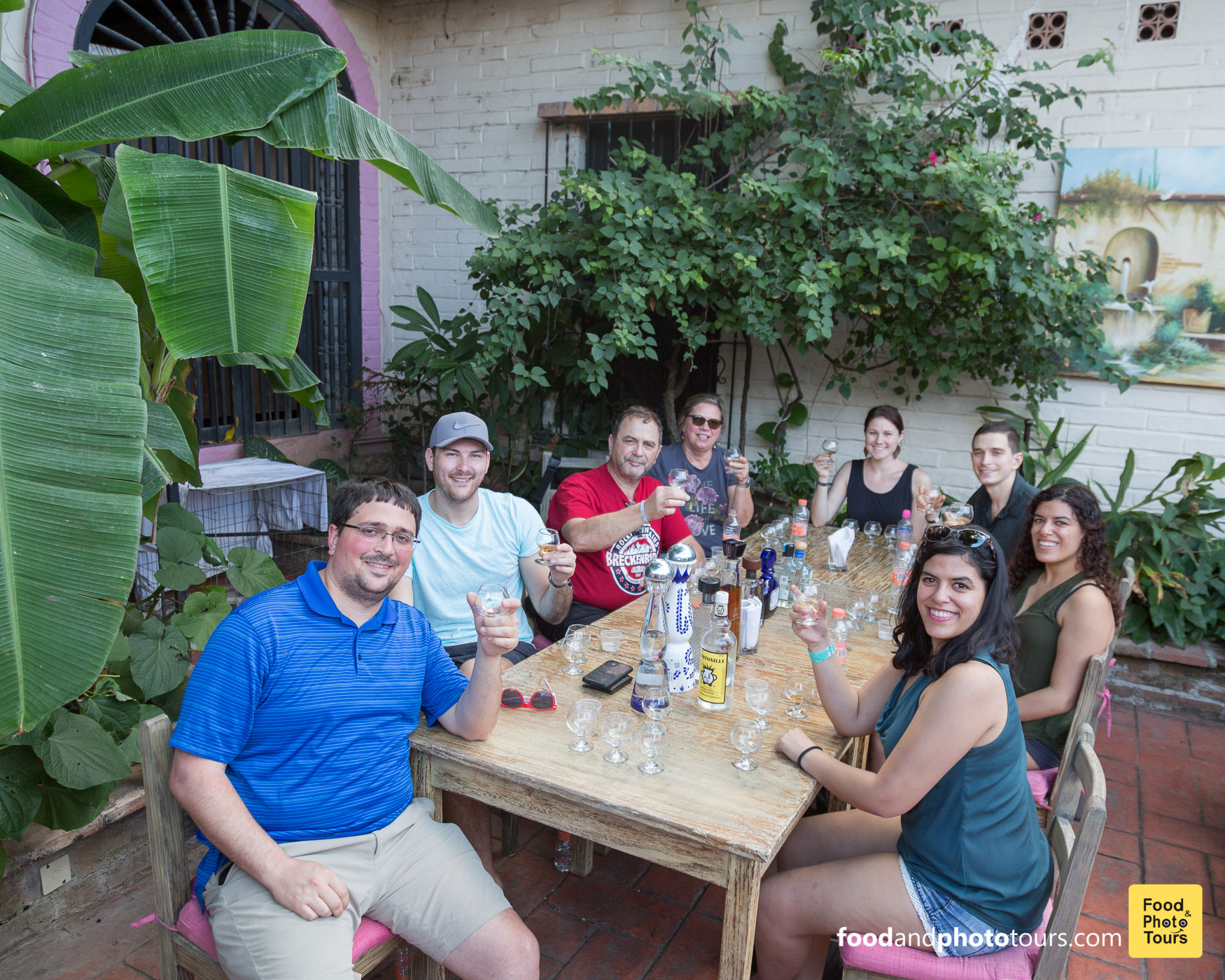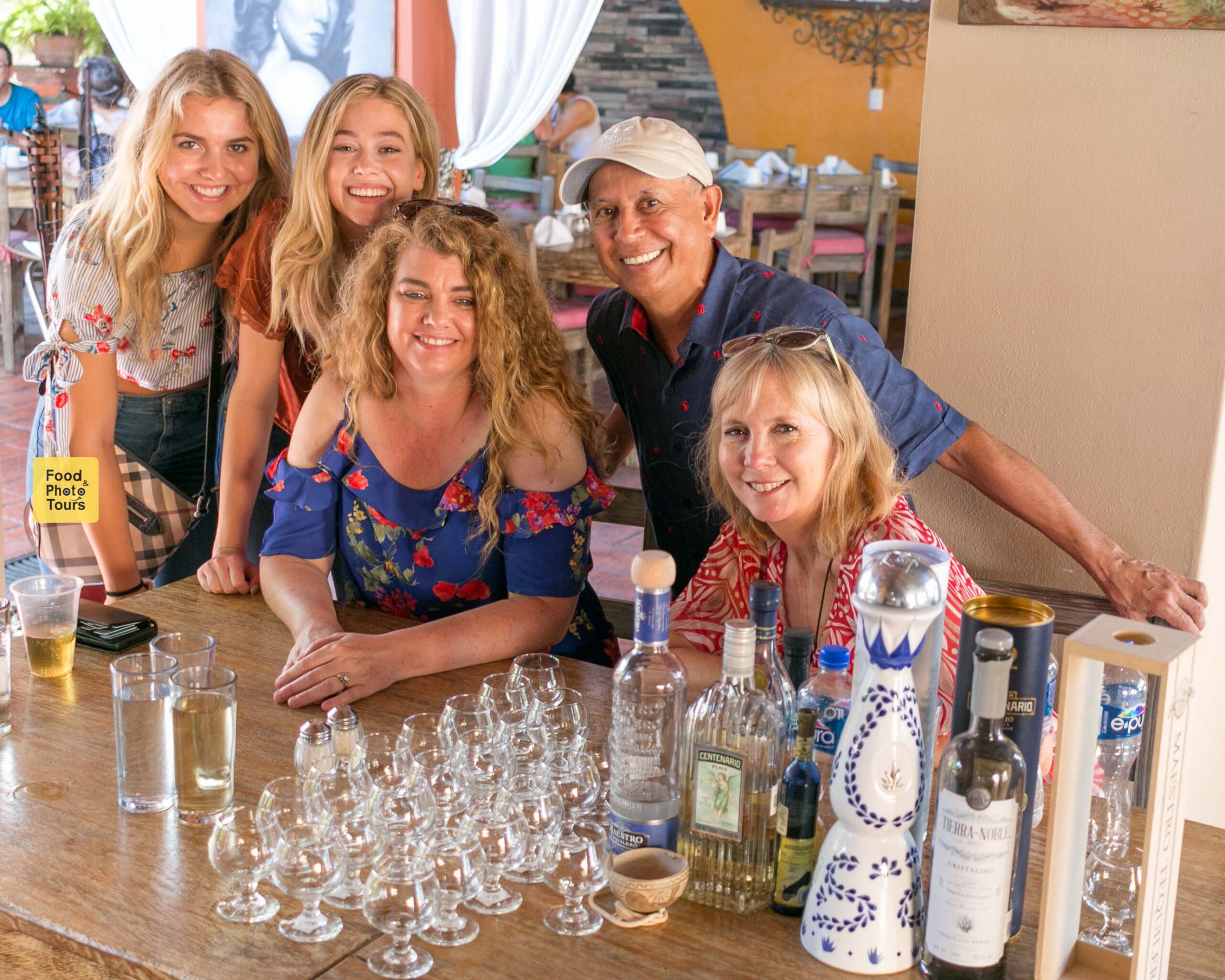 Fun & Educational Tequila Tastings in Puerto Vallarta
Monday, Wednesday, & Friday.
2:30pm
Right after our Food Tour in Old Town.
Two guests minimum per booking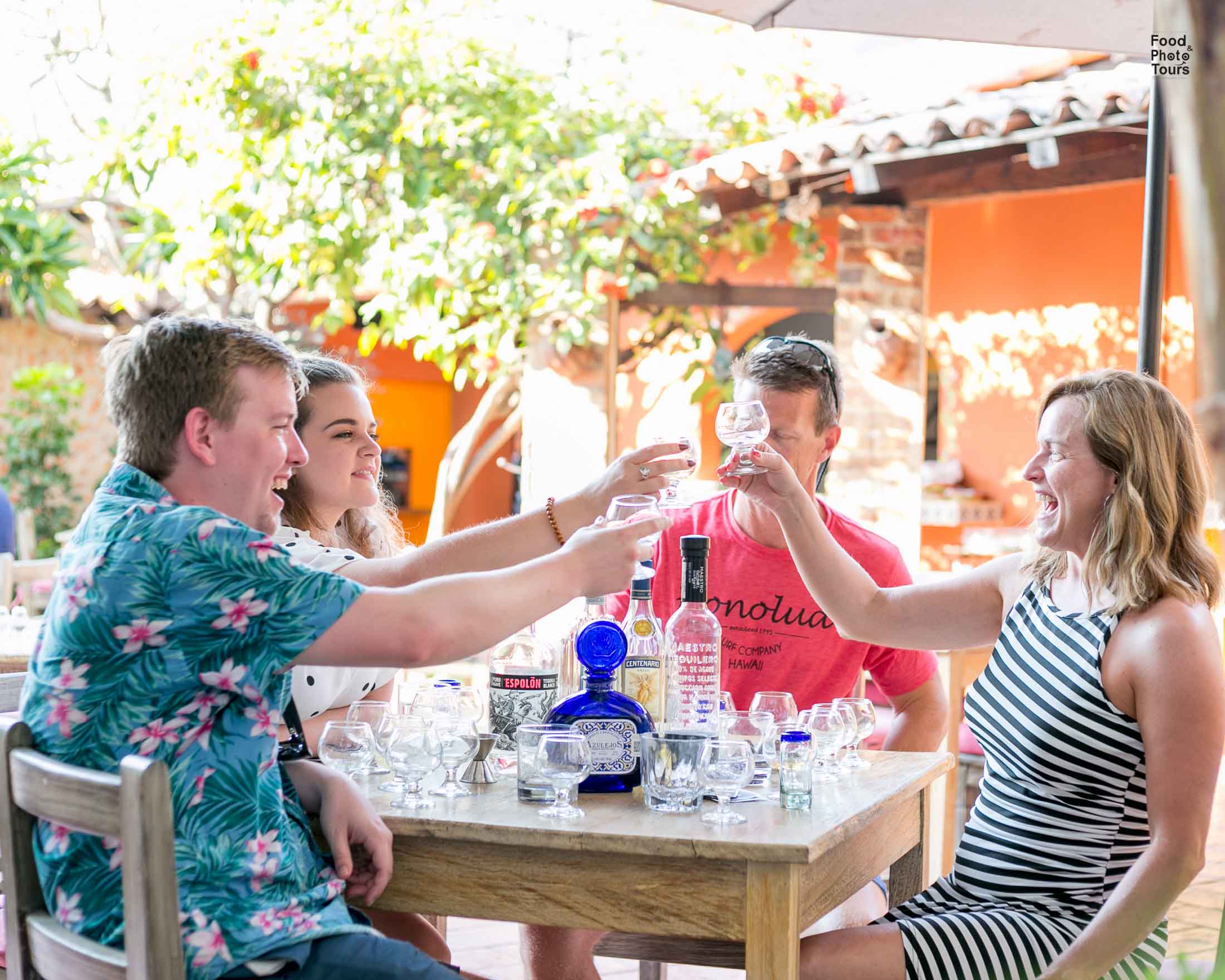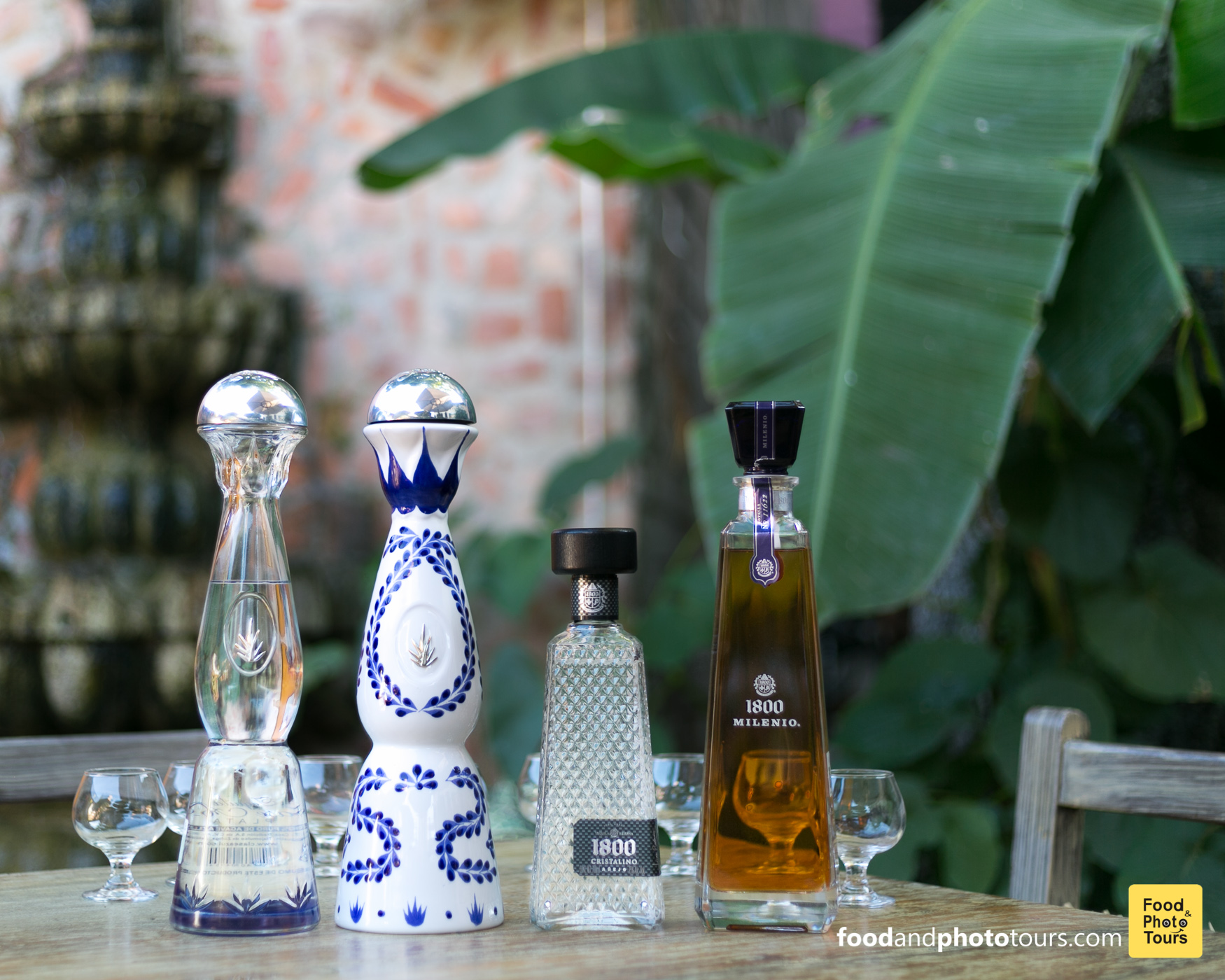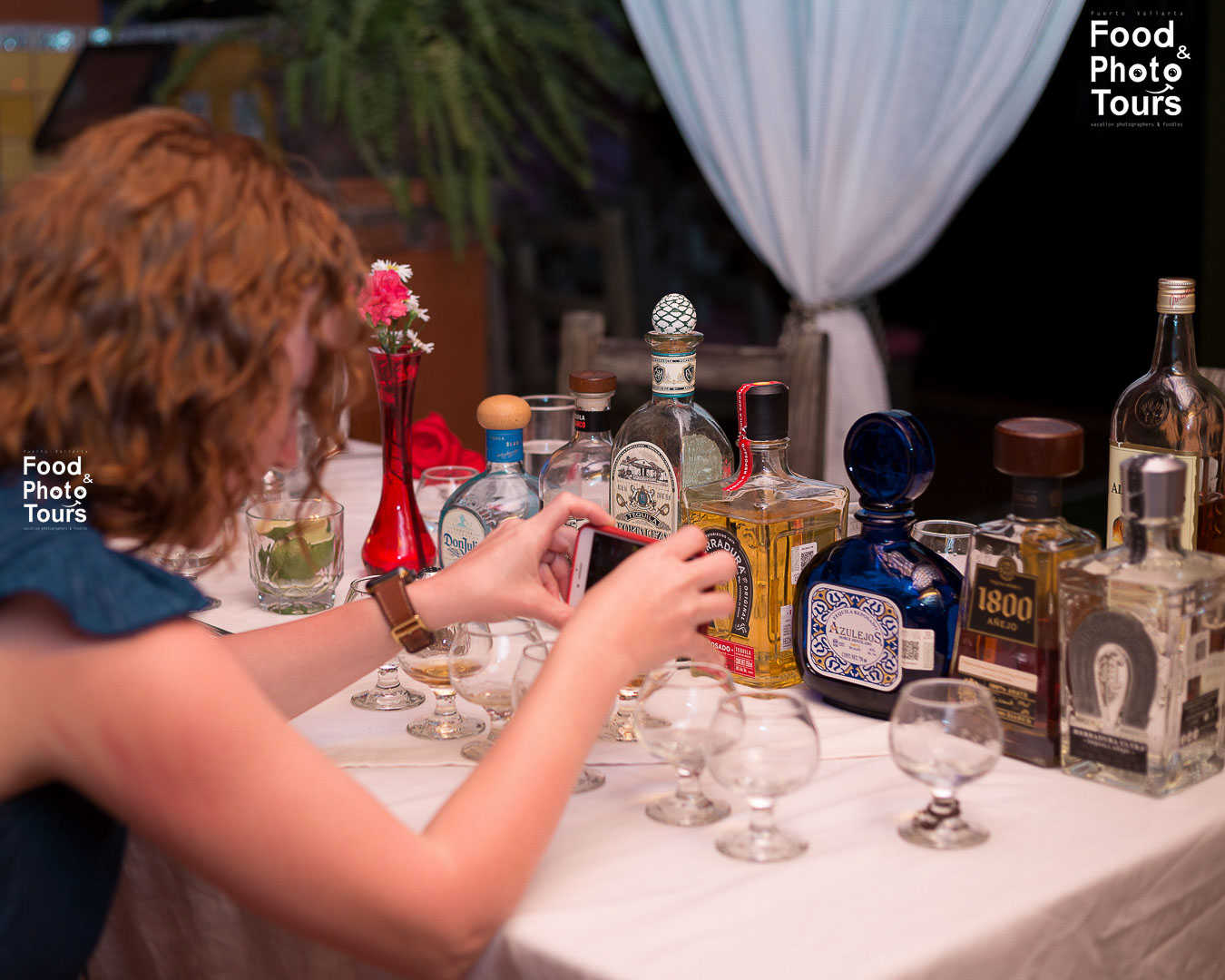 Immerse yourself in the fascinating world of world-famous Tequila by the hand of a local who LOVES it.
There are many myths, and some misconceptions surrounding this agave distillate. Someone had to do the ¨hard work¨ of traveling to Tequila -Mezcal and Raicilla-  producing regions, seat down with the Maestros Tequileros, Mezcaleros, and Raicilleros (the last two are also agave distillates), walk the agave filled landscapes, visit many distilleries, have a wonderful and engaging talk with a young man who lives in Oaxaca (in the soutwestern region of Mexico) that has had given classes -in California- to certify Mezcal lovers to become Certified Mezcaliers, and of course the even more dragging job of sipping, sipping, and more sipping. (giggles)
Let's share the joy of sipping on a divine libation. The agave is a magical plant that is the embodiment of a Goddess known as Mayahuel.
Did you know that the Blue Agave can take from 8 to 10 years to reach maturity and when it's harvested that is it for the plant.? Unlike grapes, which can be harvested for many years, the Agave must be taken completely off the ground. So it gives its precious life to make a magical elixir for the joy of 'men'.
Come join me in this fascinating journey. For 1.5hrs we'll discover -and rediscover-  4 different 100% Blue Agave Tequilas. Choose from 3 lineups: Premium for Beginners, Platinum, and Diamond.
Please let us know each time you come back so we can switch the regular line up for you to try something knew each time you join us 😉
Tequila Tastings take place in the open patio of a fine dining restaurant built in a hacienda style located in Old Town overlooking a beautiful church, and under the shade of a mango tree.
On rainy days we'll sip our tequilas inside overlooking the patio.
Your friend and Mexican spirits lover, Star.
HIGHLIGHTS
Always small and intimate
Tequila has its inceptions in Haciendas, tastings happen at a hacienda style fine dining restaurant.
100% agave tequilas
WHAT TO EXPECT
A guided tasting with lots of fun facts, from the field to production, and marketing.
4 tequilas samples 1.5oz each.
DETAILS
Runs Monday, Wednesday, Friday.
Operates rain or shine. Please dress accordingly.
---
Ticket: $35 , $49, & $63
Starts at: 2:30 pm.
Please arrive 15 minutes in advance. Late arrivals are considered a no-show.
Meet up place: Santa Cruz Church
216 Aguacate St. Romantic Zone aka Emiliano Zapata. 48380.
Duration: 1.5
Activity level: Easy
Max group size: 6. Please inquire about large groups.
Notes: Please eat something before coming to the tasting.
* Must be 18 y/o +

TEQUILA TASTING + FOOD PAIRING
Learn the art of  food and Tequila pairing

Learn how to pair your food with your tequila.
Perfect for celebrations or anyone wanting to go beyond a Tequila tasting.
PRIVATE TEQUILA TASTINGS
We bring everything to your villa, condo, or hotel suite.
Perfect for bachelorettes, friend moons, honeymooners, etc.
---
GALLERY FROM OUR TEQUILA TASTINGS
THE PERFECT GIFT FOR ANY CELEBRATION.
---
 WHAT GUESTS ARE SAYING...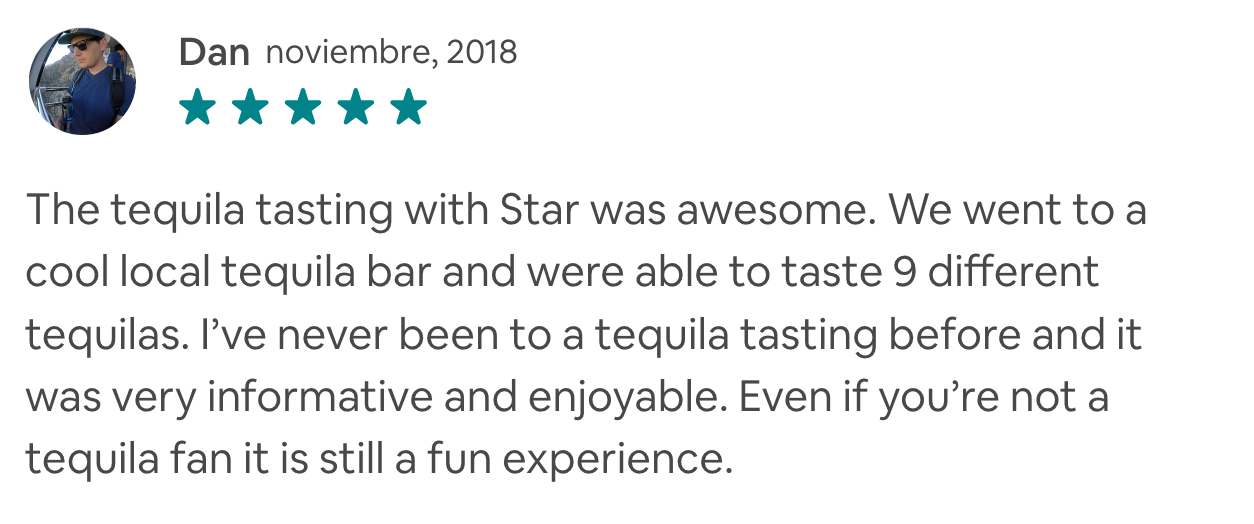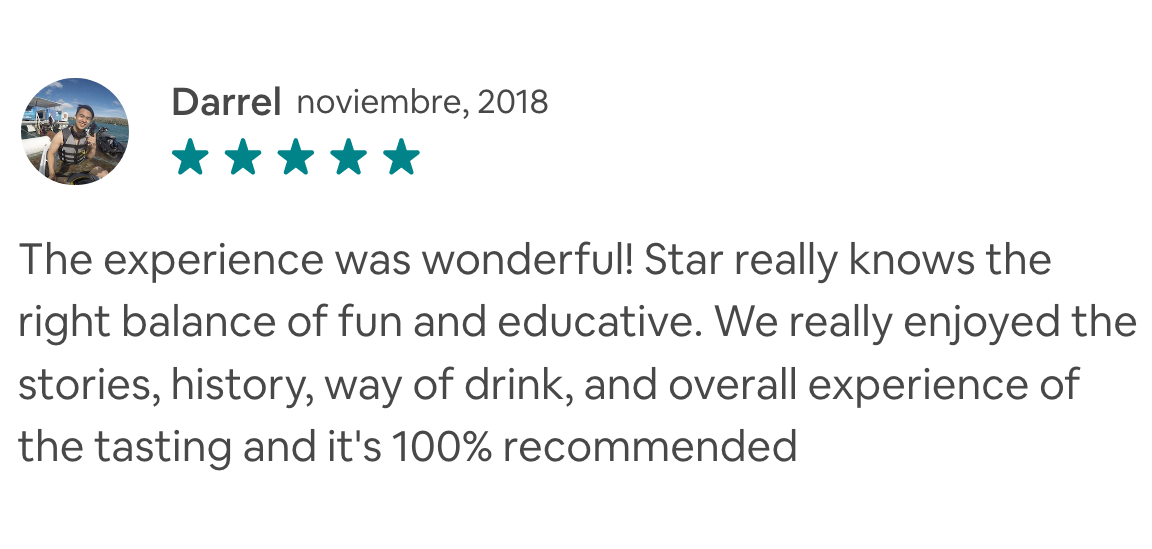 BOOK ANOTHER TOUR
Book a second tour and get a 10%off. Tell me more.
We design custom tours. Make your own tour 'a la carte'. Inquire here.