Proud to give back
Servicing our community is at the core of our values.
Chacha has worked for non-profit organizations for many years, I've been a volunteering since I moved to Puerto Vallarta. It was only natural that, that commitment to the community was going to transpire into this venture since day one.
Today we support the Local Food Bank with a monthly donation. You can donate, and volunteer too. Visit their website to learn more.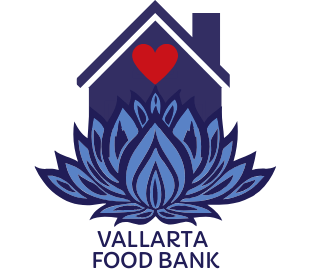 We have volunteered for and provided free of charge photo shoots to local charities, non-for-profit organizations, environmental organizations, as well as artists groups that have needed quality photos of their fund raising events as well as volunteers to better run such events.
Some of these organizations that we have helped are:
◆ Los Mangos Library where we provided our photography services free of charge countless times as well as volunteering time during their annual fund raiser for seven years in a row.
◆ The Botanical GardenVolunteered to run the 1pm tour for visitors during the summer of 2018.
◆ Vallarta Bird and Nature Festival. Worked pro-bono as a photographer.
◆ RED (Red de Asociaciones Altruistas) a local network for non profit organizations. We are proud to be their photographers for the annual and most important event where local organization get continual education.
◆ International Friendship Club as tour director in 2018 & 2019. Check them out, they run the only Home Tour in PV. Profits are donated to several charities as well as a free surgeries for children who were born with cleft palate.
◆ SPCA, walking dogs and giving them a good bath to look their best to their future families.
◆ Vallarta Pride, volunteered as the monthly workshop coordinator.
◆ ROTARACT, delivering toys to children in a poor communities near PV, as well as documenting the event through Pro-bono photography services.
We are also happy to join efforts with local groups and friends to do beach cleaning, reforestation, etc.
If you are part of a non profit organization or know of one that would benefit from a free of charge photo shoot let us know by writing us to:
Experience our Culinary Heritage
+
Make a Difference in the Local Community