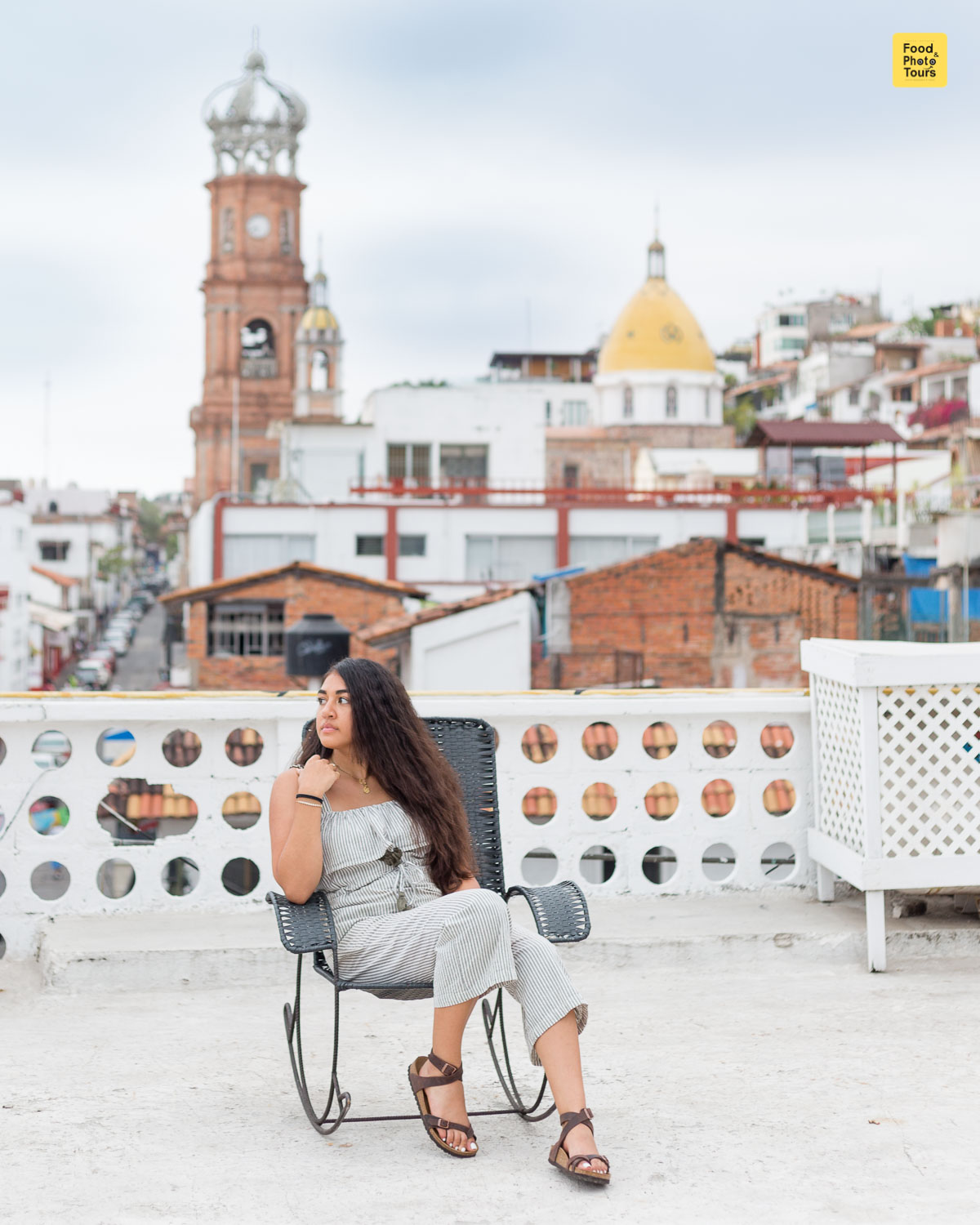 PHOTO SHOOT TOUR
in Downtown Puerto Vallarta.
Victoria booked a photo shoot tour for her daughter Miranda  as a 21st birthday present.
As we moved along through the back streets, Victoria and her youngest daughter Maya decided to upgrade their experience and hopped on the fun. We finished with a few goofy photos that included Miranda's brother and dad, as well as a friend.
Here are just a few photos from that day.
Click on the images to enlarge.